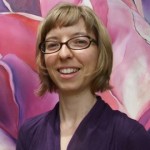 Hope Hodges, LMT, (301) 565-4924
Email:  HHodges@Crossingshealing.com
Hope has been practicing as a full time massage therapist in the DC area since 2006. She specializes in techniques that stimulate the body's natural healing abilities to provide relief from pain and tension. Through Craniosacral, Myofascial Deep Tissue, Positional Release, and Swedish massage, every session is a unique experience tailored to your needs through Hope's responsive touch. Hope enjoys using creative problem solving to craft an intervention that works for you. Often people get up from her table having found a new depth of restoration usually found in deep sleep and meditation.
"When I started out as a massage therapist in 2006, I was looking for an avenue to contribute in a meaningful way to healing people and the planet, in a way that utilized my gifts and gave me joy. I love working with bodies because they tell the truth about where that person is in their physical, mental and spiritual life."
Hope enjoys working with people of all ages and lifestyles, whether they are coping with injuries, stress or pain, are professionals, athletes or full time parents. Hope also specializes in Pre-natal massage, and enjoys working with pregnant women to help them find relief from pain, or simply to rest with ease.
Besides being a massage therapist, she is a painter and a potter. She lives in community with her husband, two housemates and dog. She also loves growing food in her back yard, biking and cooking seasonally.