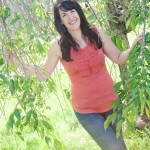 Joy Hawk, (301) 565-4924
jhawk@crossingshealing.com
Joy Hawk received her nutrition training at The Institute for Integrative Nutrition in New York City which is the only nutrition school integrating all the different dietary theories, combining the knowledge of traditional philosophies with modern concepts like the USDA Food Pyramid, Weight Watchers, and raw foods. She received a certificate of qualification as a certified practitioner in health and healing through The Creative Health Institute and is certified by the American Association of Drugless Practitioners. Joy received her B.A. in Communications from Adelphi University.