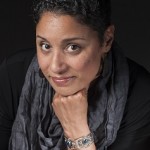 Leah Turner, JD, M.Ac., L.Ac. (301) 565-4924, ext. 319
Email: lturner@crossingshealing.com
Leah Turner is an acupuncturist and wellness teacher whose passion is pointing people in the direction of their own power. Having fallen out of love with her first career as a litigation attorney, Leah set out to reinvent herself, finding a deeper sense of fulfillment in the study and practice of Chinese medicine.
Dedicated to a lifetime of service, Leah's personal mission is to remind her patients of their innate ability to heal and their capacity to design a fulfilling life. In the treatment room, Leah offers a unique blend of reason, humor, compassion, and deep listening for the sake of restoring balance in those under her care. Leah heartily welcomes folks from all walks into her treatment space, and she has taken a special interest in deepening her skills in the area of trauma-informed acupuncture. Leah is a registered volunteer in the Integrative Health & Wellness program at the VA Medical Center in Washington, D.C., and now serves the veteran population as a participating provider in the Veteran's Choice Program.
When she's away from the treatment room, Leah enjoys taking the show on the road. By offering simple treatments and teaching user-friendly wellness practices to groups at corporate offices, senior centers, and community gatherings, she intends to spread the good news of the medicine she has come to adore. Leah earned a Bachelor of Arts from The University of Virginia; a law degree from The George Washington University; and Master of Acupuncture from Maryland University of Integrative Health (formerly Tai Sophia Institute). A native of Silver Spring, Leah is proud to give back to the community that raised her.