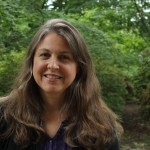 Robyn Gordon, M.A., M.Ac., L.Ac.  (301) 565-4924 x320
Email:  RGordon@crossingshealing.com
Robyn has more than 25 years' experience educating and counseling women about reproductive health including contraception, menstruation, pregnancy, childbirth, breastfeeding, post-partum care, transitioning into motherhood, and peri- and post-menopausal care. She also has extensive experience working with people in recovery from addiction, co-dependency, and trauma. Though she specializes in the care of women, Robyn is equally committed to providing a safe, comfortable, and welcoming environment for all people regardless of age, race, ethnicity, religion, sexual orientation, gender identity/expression, body size, socioeconomic status, and nature of illness. Using acupuncture, qi gong and the ancient wisdom of Chinese medicine, Robyn midwifes others through major transitions and developmental stages in their lives.
Robyn holds masters degrees in Applied Healing Arts, Acupuncture and a post-graduate certificate in Women's Holistic Health from the Maryland Institute for Integrative Health (formerly Tai Sophia Institute). Her undergraduate degree is in Sociology and Family and Community Development from the University of Maryland.  Robyn lives Silver Spring with her family and has been homeschooling her three children for 13 years.
"I wish I could show you when you are lonely or in darknessthe astonishing light of your own being."
– Hafiz