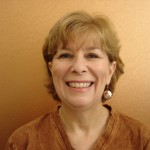 Susan Berman, M.Ac,  L.Ac., Dipl.Ac.  (301) 565-4924 x312
Sue Berman is licensed by the State of Maryland in acupuncture and holds a Diplomate in acupuncture from the NCCAOM, the national accrediting organization. She complements her sixteen-year practice with twenty-five years of experience as a clinical social worker, counseling individuals, couples and families, building healing relationships that support clients in reaching their highest potential. In her treatment room clients can let go of old hurts, renew creativity and kindle a passion for life. Both client and practitioner can connect with our community in service to those whose lives we touch.
Sue has advanced training in Somatic Experiencing™ which she blends with acupuncture to bring healing to those carrying trauma from past or current experiences. She is also a graduate of and faculty member of the Maryland University for Integrative Health, formerly known as the Tai Sophia Institute in Laurel, Maryland.