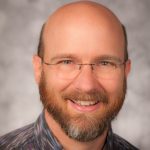 Mark Greiner, M.Div., M.Ac., L.Ac., 301-565-4924 x317
email:  mgreiner@crossingshealing.com
Healing and resilience are possible. Whether we're struggling with physical and emotional pain, or we simply want to cultivate well-being, we can find our heart's true home. Helping men thrive, and trauma survivors of diverse backgrounds experience restoration, are essential to my practice.
Drummer and sage Babatunde Olatunji offers:
Where I come from, we say that
rhythm is the soul of life,
because the whole universe revolves around rhythm,
and when we get out of rhythm,
that's when we get into trouble.
Deep listening, Zero Balancing and Acupuncture all assist us in finding our own rhythm.
I deeply listen to what moves you physically, emotionally and spiritually.  Acupuncture acts to restore rhythm & life balance and to alleviate pain.  Zero Balancing (ZB) adds a gentle, hands-on, no-needle approach to finding wellness.  Even when experiencing stress or health challenges, ZB fosters deep relaxation and vitality.
Men's health includes building healthy lifestyle habits, including sexual and reproductive health, as well as paying attention to the adventure and challenges of one's own calling.   I'm inspired by Fr. Richard's Rohr's work on male spirituality.
Trauma care regenerates healthy balance.  Whether working in group "community acupuncture", or with you in a personalized treatment, kindness and unhurried compassionate care are restorative.
I'm a pastor with more than 20 years of congregational ministry.  I have special joy in working with people and families through life cycle transitions, including end-of-life transitions.  My training includes Shalem Institute's spiritual guidance programs, Tao of Trauma training with Alaine Duncan, a Master of Divinity from Princeton Theological Seminary and a Master of Acupuncture from the Maryland University of Integrative Health.
When not in the clinic, I'll be Sacred Circle dancing with my wife, walking in the woods with my daughter, or hands-deep in ingredients while improvising on a recipe.